Recommended Acupuncturists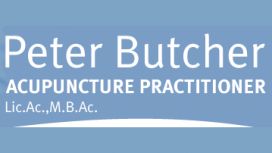 Acupuncture works to help maintain your body's equilibrium. Each of your main organs has a meridian of energy (Qi) governing its function.This Qi can become disturbed, depleted or blocked, which can

result in some symptoms of pain and illness. Acupuncture restores the balance of Qi, allowing the energy to flow freely, promoting the body's natural physical and emotional well-being.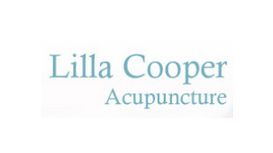 Lake District Acupuncture is a local Acupuncture and Traditional Chinese Medicine (TCM) clinic based in Ulverston, the Lake District. Practitioner Lilla Cooper PhD is trained to the highest standards

in Acupuncture and TCM, and is a member of a number of highly regarded groups in her area of medicine.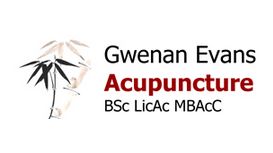 What is Acupuncture? Traditional acupuncture gently balances the body's energies, helping to alleviate symptoms and promote physical, mental and emotional wellbeing. Treatment is focused on the

underlying root of a person's condition, as well as the symptoms. This approach can lead to a more permanent solution to health problems.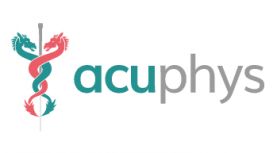 Acuphys was founded by Carl Clarkson, an experienced MSK Physiotherapist and University lecturer, whose passion and area of speciality is the integration of acupuncture into day to day health

assessment and treatment. The mission for Acuphys is to provide education of the highest quality. The foundation acupuncture course is testament to this, as successful students can use completion of the course towards a MSc module at Northumbria University.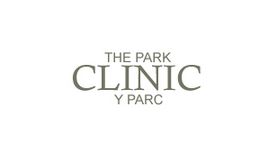 The Park Clinic was established in 1989 to provide a high quality Osteopathy and Acupuncture service in North Wales. Over the last 21 years we have grown and now have 3 Clinics in Denbigh, Mold and

Rhyl, with 4 Osteopaths and 2 Acupuncturists providing help and treatment for a wide variety of ailments. We specialize in the treatment of your health problems. For up to date information, please see our blog, which will also allow you to interact directly with ourselves.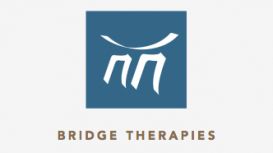 Bridge Therapies offers a welcoming space of calmness and relaxation, a place to nourish body and mind - with the option of hassle free parking! We are a group of like minded individuals, all well

qualified in our respective fields. Since 2005 we have been offering Crickhowell and the surrounding area an alternative approach to health care. We began with one room and now have moved into a specially designed centre at the same location with three practice rooms.
Jo Phillips is a qualified Acupuncturist practising in Salisbury in Wiltshire and Fordingbridge in Hampshire. Jo holds a BSc(Hons) degree in Acupuncture and is a member of the British Acupuncture

Council. Jo practices both Five Element Acupuncture and TCM (Traditional Chinese Medicine) and has been working in complementary healthcare for over 15 years.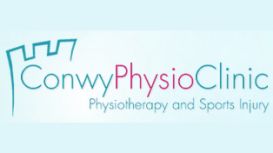 At Conwy Physio Clinic we pride ourselves in providing a professional, dedicated and courteous physiotherapy and acupuncture service to all our clients. At Conwy Physio Clinic we are dedicated to the

prevention, diagnosis and rehabilitation from musculoskeletal and sporting injuries.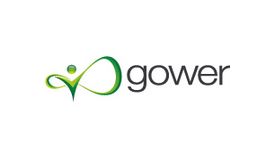 Acupuncture is an ancient system of medicine, dating back to over two thousand years ago. Today there are now over 3 million practitioners worldwide. It began with the discovery that stimulating

certain areas of the body affected functioning of certain organs. As the connection between skin and organs became better understood, it evolved into a system of healing. Due to its power to stimulate our own healing response it is effective for a variety of conditions.
You want to know that your health and well-being is in good hands. Every member of our team is fully qualified, General Chiropractic Council registered, and benefits from years of experience in the

chiropractic field. If you're making an appointment to visit a chiropractic practice you want to know that your standard of treatment will be the same no matter who you're treated by. At Back And Neck Chiropractic Clinic we work as a team to ensure an excellent standard of care for everyone.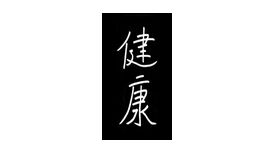 Hilary O'Reilly set up Snowdonia Natural Health Clinic in 1996 and offering treatments in Aromatherapy, Reflexology, Sports Massage and Traditional Acupuncture in Llanberis, North Wales. Hilary is

fully insured and a member of the British Acupuncture Council. Snowdonia Natural Health Clinic is based at Maesteg, High Street, Llanberis, Gwynedd, North Wales. It is located on the ground floor, allowing wheel chair access if necessary.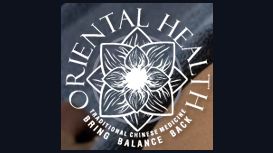 Started in 2005 by Laura Bicker. Offering Traditional Chinese Medicine in Jesmond and Durham. Oriental Health offers a wide variety of treatments including Acupuncture, Herbal Medicine and Massage.

Providing clients with the advice, support and expertise they need to help them achieve their goal.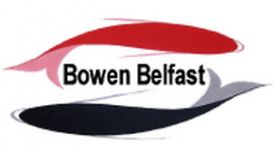 Bowen Belfast is a clinic based in the South East of Belfast, providing gentle, effective remedial therapy for people with a range of conditions. At Bowen Belfast our reputation is built on word of

mouth recommendation, so our emphasis is on providing an effective service based on the gentle application of holistic remedial therapies tailored to the individual client's needs, formulated from a sound understanding of human anatomy, physiology and pathology.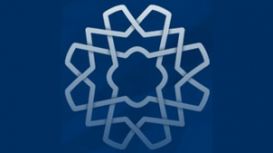 Heaton Acupuncture Clinic. We are an established practice of Traditional Oriental Medicine with over 15 years experience in this field. Here at Heaton Acupuncture Clinic we offer services which

include Acupuncture, Chinese Herbal Medicine, Chinese Tuina Massage and Chinese Therapeutic Exercise.
Acupuncture, Nutrition & Chinese Medicine - Supporting you through your fertility journey, naturally. With a special interest in sub-fertility of women with complex endocrine conditions, I offer a

space for both men and women to come and reconnect with the innate wisdom of their bodies. Urban Acupuncture offers a multi-disciplinary, integrated approach to each treatment plan based based on a fusion of eastern and western philosophies. And because health begins form the inside out, dietary and supplementation advice is offered to compliment your treatment, where necessary.