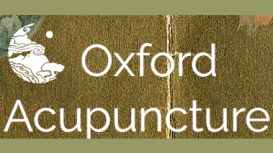 Heather practices Japanese, Five Element & Traditional Chinese Acupuncture (TCM). She is qualified in very gentle "touch needle" Toyohari Acupuncture and has a broad knowledge of conventional Western medicine. She is a faculty member of the College of Integrated Chinese Medicine in Reading.
Heather's initial training was at the internationally renowned College of Integrated Chinese Medicine in Reading, U.K, where she gained a BSc(Hons) and Licentiate of Acupuncture (LicAc). Her training also included biomedical sciences. She is now a faculty member at the college.
An interest in Japanese acupuncture led her to complete a post-graduate qualification in Toyahari, an advanced form of acupuncture that uses very precise methods for taking pulses and providing treatment. It was initially developed and practised by blind practitioners in Japan who are highly revered for their heightened sensitivity and perceptive skills.
It remains a growing and dynamic tradition of acupuncture, where practitioners train continuously in groups to improve their skills.
Contact Details
Heather Davidson - Oxford Acupuncture
The Practice Rooms, 2A South Parade
Summertown
Oxford, Oxfordshire
OX2 7JL
Get Directions
Show map
Business Verification Status
Services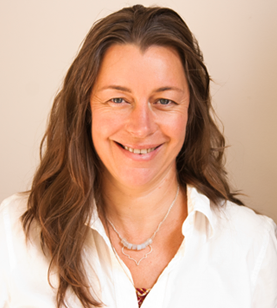 Chronic and Acute conditions:
She treats men and women for both chronic illnesses and acute conditions, including pain management and symptom control, supporting them to prevent further illness and get their lives on track.
Fertility & women's health:
She helps women through the stages of fertility, pregnancy, labour, post-natal care and the menopause.
Mental health:
She has studied and practised meditation for over 25 years and has a particular interest in mental and emotional issues including trauma, PTSD, anxiety, and depression. She is approved by Anxiety UK to treat anxiety.
Approach:
She creates a safe therapeutic environment for her patients. Her approach emphasises the whole person and can bring about profound emotional change and wellbeing.
She helps people solve both the causes and the effects of illness. Getting to the root of the condition helps to achieve long term health improvements, enabling the body and mind to truly repair and re-balance.
Acupuncture works by improving system function, rather than by suppressing symptoms.
Along with the reduction of immediate symptoms, people often report a reduction of stress, better sleep, increased energy, feeling "better in themselves" & feeling "more like themselves".
And more!!!
Reviews and Ratings
We do not have any reviews about Heather Davidson - Oxford Acupuncture available right now.