Recommended Acupuncturists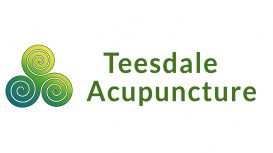 Teesdale Acupuncture is run by experienced professional acupuncturist Jill Marks BA, PGDipAc, MBAcC. Jill is registered with the British Acupuncture Council, Britain's leading regulatory body for

professional acupuncturists. In addition to needling, Jill also offers moxibustion, gua sha, cupping and facial rejuvenation (cosmetic) acupuncture. Whether you are looking for treatment for a specific condition or because you want to improve your general health and wellbeing, Jill will provide the highest standard of care to help you on your journey to better health. Jill is also a qualified reflexologist and has completed an MHFA certification in mental health first aid.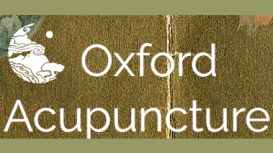 Heather Davidson is a fully qualified acupuncturist treating a wide range of conditions. She specializes in fertility and women's health, migraines, insomnia, cancer recovery, chronic illness, fatigue

and pain. She also treats mental health, including depression, anxiety and PTSD. She holds a degree from the College of Integrated Chinese Medicine, the largest acupuncture college in Europe, where she is a faculty member. She has post grad qualifications in advanced Japanese Toyahari acupuncture.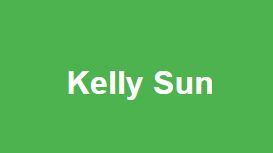 My name is Kelly Sun. In my time I have treated thousands of people and dealt with many different health problems. I have built on the success of my parent's medical practice in China, who were both

Medical doctors. They passed a great deal of their experience in Traditional Chinese Medicine and Western medicine on to me.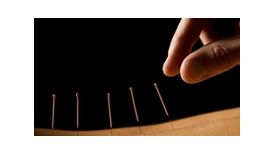 islandtherapycentre.co.uk
Some of what we offer includes: chiropractic, bowen technique, acupuncture, homeopathy, sports massage, foot healthcare and reiki. We also provide a range of luxurious pamper treatments including

swedish massage, hot stone massage, facials, indian head massage and lava shell massage. Additionally, we offer psychic readings, bach flower consultations, and reflexology.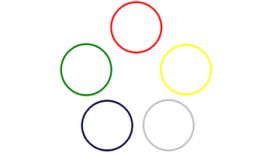 As a Five Element acupuncturist I have been trained to understand the natural laws, as observed by the ancient Chinese, who acknowledge the five seasons of Spring, Summer, Late Summer, Autumn and

Winter and in turn related them to the Five Elements of Wood, Fire, Earth, Metal and Water. Using these natural laws to diagnose and treat, I am able to assist the body to recover its own balance of health and harmony.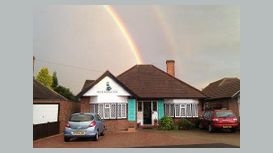 orchardclinic-amersham.co.uk
The Orchard Clinic was established as an osteopathy practice in 1954, with expansion into Chiropody and Homeopathy taking place in 1970. Further gradual expansion has taken place and we are now able

to offer a wide range of tried and trusted therapies.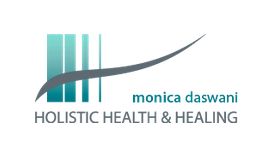 northlondonacupuncture.co.uk
At North London Acupuncture you'll find a holistic approach to health, healing and wellbeing, with a range of acupuncture and massage services that are designed to make you feel amazing. Whether

you're looking for pain relief, management of medical conditions or injuries, or you'd just like some time to relax, you'll find a service that is perfect for you.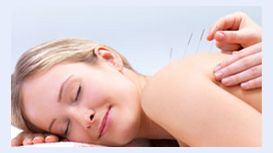 acupuncturelifeclinic.com
Like many of our patients you may be here looking for solutions to your health matters and are ready to experience greater physical and emotional well-being and a resolution with effective acupuncture

treatment. Maybe you are experiencing fertility issues, difficulties with pain or a high stress low energy lifestyle? With the unique diagnostic methods of chinese medicine we offer you another approach that is integrated and works with or seperate from conventional medicine.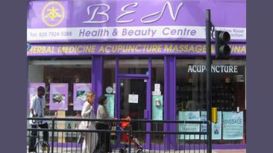 We offer over our service from acupuncture, herbal medicine, sauna, medical massage, relaxing massage to beauty treatment. Everything to help you recover from illness and let you to well-being. We

pride ourselves on employing some of the most highly professional Chinese doctors (The Association of Traditional Chinese Medicine), trained massage and beauty therapist who are able to give advice on any of our treatment or discuss individual needs.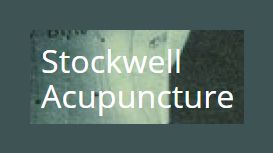 stockwellacupuncture.co.uk
Welcome to STOCKWELL ACUPUNCTURE, the new home of community enterprise Brixton Acupuncture. Our main aim is to provide high quality holistic treatment in a community setting at an affordable price.

This low-cost clinic is modelled on a treatment environment commonly seen in China, with several beds in one room separated by privacy screens. Acupuncture can be hard to afford as it is usually offered in one-to-one private sessions, and it is rarely available through the NHS.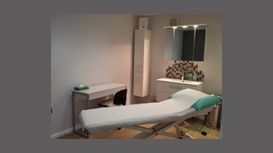 bramble-acupuncture.co.uk
This includes a wide range of work ranging from clinics in Stirling, (City centre and University), Glasgow, Rochdale, Hillsborough and Rotherham to work with Central Scotland's Alcohol and Drug Detox

Clinics and at Central Scotland's (Cornton Vale) Women's Prison. Juli is a graduate of Hull University and The London School of Aromatherapy and holds a Licentiate from the College of Traditional Acupuncture, Royal Leamington Spa.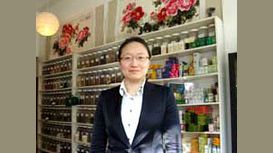 contemporarychinesetherapy.com
Chinese Doctors do not ask very many questions and depending on your ailment may only take your pulse and look at your tongue from which they will be able to diagnose the treatment you require. The

practice of inserting very fine needles into the skin to stimulate acupoints for therapeutic purposes. Acupuncture can used for a wide range of symptoms or conditions.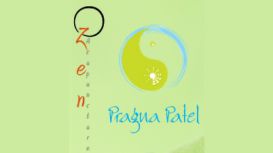 Have you had a stressful day? Why not pop along to Zen Acupuncture or call Pragna to hear of our treatments that we can offer to you? Acupuncture can be a brilliant way to help calm, relax and soothe.

It is also a great tool to assist with weight management, migraine headaches and much more.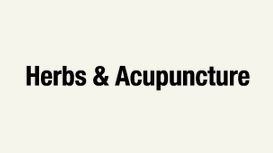 We are specialised in Traditional Chinese Medicine (TCM) which has existed for thousands of years and is one of the world's most comprehensive medical systems, with its own principles, diagnostic

methods and therapies. Through this ancient system we can aid your recovery and fortify your general health. TCM has proven effective, safe and natural.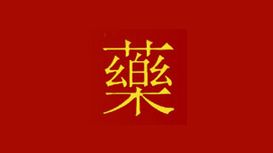 Miss Liu is a registered member of the British Acupuncture Council (BAcC). Six years ago, Miss Liu was trained in Acupuncture and Chinese Massage (Tui Na) at Chengdu University of Traditional Chinese

Medicine, one of the oldest and most famous TCM universities in China. Since 2005, she studied Acupuncture for 3 years at London College of Traditional Acupuncture and Oriental Medicine (LCTA), and obtained BSc degree in Acupuncture in University of Portsmouth.