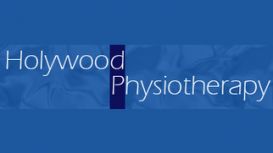 We provide professional physiotherapy and acupuncture treatments for a range of conditions including: back and neck pain, postural pain, sports injuries and musicians' injuries We can also help with sciatica, arthritis, stiffness and tension headaches.
Pain of a long-standing nature can be managed and helped by physiotherapy/acupuncture.
---
Services
During an acupuncture treatment, fine needles are inserted into skin and/or muscle and left in position for a short period of time. The needles may be gently stimulated by the practioner giving rise to an aching or numbing sensation. The number of needles used varies according to the desired theraputic effect. Sometimes only 2 or 3 needles are used.
Treatment is tailored to the individual. Many factors are taken into account. Acupuncture affects the nervous system. Nerves in the skin and muscle are stimulated. This releases the body's natural pain killers - endorphin and serotonin in the pain pathways of the spine and brain.
Western acupuncture is an adaption of Chinese Traditional acupuncture using current knowledge of anatomy, physiology, pathology and the principles of evidence-based medicine.
Although best known for its role of pain (in particular musculoskeletal pain), it can also have a role in the management of a much wider range of conditions. It can be safely used alongside conventional medical treatment.
If you have any questions regarding the use of acupuncture, please contact the clinic. We can advise on whether acupuncture is appropriate for your condition.
Reviews and Ratings
We do not have any reviews about Holywood Physiotherapy available right now.