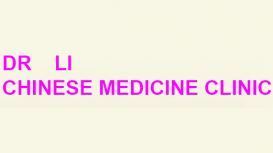 This is an ancient Chinese therapy involving the insertion of very fine needles to stimulate vital "energy points", thus regulating the meridians or channels of the body.
The goal is to promote the circulation of the blood and to unblock the stagnation of the so called "Qi"(energy)--the "vital force of life", and re-establish this energy balance.
When the doctor carefully inserts the fine needles, You may feel a slight tingling and numb sensation, but you will feel very relaxed due to the physiological chemical change. The steel needles are sterile and are used once only, before safe disposal.
---
Contact Details
Dr. Li Chinese Medicine
1 Conway Court, 13 High Street
Newtownards, County Down
BT23 4GW
Get Directions
Show map
Services

Traditional Chinese medical massage is the manipulation of soft tissues of the body using a variety of movements and sequences - each massage type is chosen for the relief of specific conditions.
This is a medical therapy that can help clients with chronic or acute pain and also come specific internal complaints - like constipation or prostate diseases. you have choice of Head Massage, Shoulder & Neck Massage, Back Massage or Full Body Massage.
Reviews and Ratings
We do not have any reviews about Dr. Li Chinese Medicine available right now.