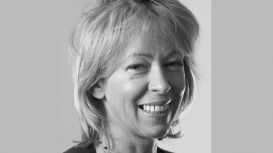 Ros Chambers is a highly qualified practitioner of many areas of Traditional Chinese Medicine, including Acupuncture, located in Belfast and Jordanstown. Traditional acupuncture is a holistic healthcare system that regards pain and illness, whether physical or mental, to be a sign that the body is out of balance.
Because traditional acupuncture considers every bodily function to be connected and interdependent, it recognises the role emotions play in illness and disease. The overall aim of treatment is to restore the body balance.
---
Services

Acupuncture is part of an ancient and sophisticated form of medical treatment which originated in China, but has increasingly spread throughout the world.
It involves the insertion of extremely fine, hair-like, pre-sterilized, stainless steel needles at pre-determined points on the body surface (known as acupuncture points) to restore internal health.
In the hands of a fully qualified professional practitioner the use of acupuncture is entirely safe and free of any harmful side-effects. It has stood the test of time over several thousands of years and has not been found wanting.
Acupuncture can be used alone or combined with other forms of Traditional Chinese Medicine (TCM) treatment such as herbal medicine or Chinese massage called tui na.
How does acupuncture work?
Acupuncture if performed properly can bring the body into balance and assist the healing process through the regulation of qi - energy, blood and fluid in the body.
Acupuncture removes blockages; stimulates the immune system; harmonises emotion; improves blood flow; reduces pain and inflammation and stimulates healing in the body's tissues.
Reviews and Ratings
We do not have any reviews about Acupuncture Clinic available right now.