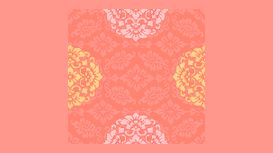 Ealing Acupuncture and Shiatsu Clinic offers Chinese herbal medicine, Shiatsu massage and acupuncture in Ealing, West London. In my practice, I take appointments for only one person at a time. In the

case of acupuncture, I do not leave my patients alone with needles left in them, as is done in most practices. This is because I would like to give maximum care and attention to my patients. We normally associate acupuncture with needles, but acupuncture in Chinese literally means "needles and moxa".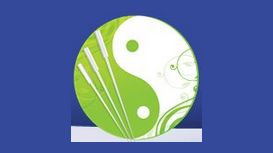 Traditional Chinese Medicine(TCM), a 3000+ year-old medicine, is the most widely used medicine in the world, involves the practice of holistic therapies including Acupuncture, Massage and Herbal

Medicine etc. Traditional Chinese medical systems acknowledge the unique aspects of every person's response to disease-causing imbalances. Acupuncture and Chinese Herbal medicine are applied to each condition according to the traditional Chinese methods of evaluation.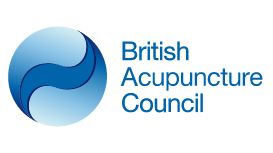 Is acupuncture safe? Acupuncture is one of the safest medical treatments, both conventional and complementary, on offer in the UK. Traditional acupuncture is a branch of traditional Chinese medicine -

a tried and tested healthcare system that has been practised for thousands of years in China and the Far East.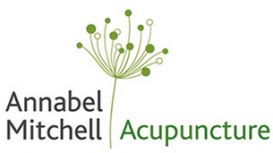 Annabel practices acupuncture in Ealing and Chiswick, West London. Annabel combines two forms of traditional acupuncture, Traditional Chinese Medicine (TCM) which is well suited to treating a wide

range of physical and mental symptoms, and Five Element acupuncture, which focuses on treating the underlying constitution of the person, bringing about profound changes in a person's sense of well-being.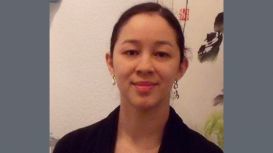 ealingacupuncturemassage.com
Michelle Aris LLB BSc MBAcC specialises in treating musculoskeletal conditions such as chronic neck and back pain, sports injury, RSI and arthritis and also other pain conditions such as headache,

stomach ache and period pain. Michelle recognises that, as a patient, you are unique. To fully understand your condition, she will listen closely to your patient history and use careful questioning, palpation (touch), and observation of your tongue and pulse.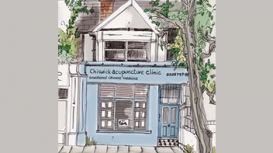 chiswickacupunctureclinic.com
Having completed extensive training in China, founder Maureen Cromey was the original and first to establish a purpose-built clinic in Chiswick, some 26 years ago in 1986. Now the most established

Good Acupuncture Clinic in the whole of West London, Maureen expanded with a second Clinic in Harley Street in 2008. The Good Acupuncture Clinics have grown over the years through word of mouth, personal recommendations, and GP and hospital referrals.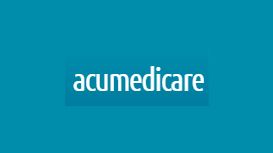 According to traditional Chinese philosophy and medicine, our health depends on the body's motivating energy -qi- moving in a smooth and balanced way through numerous channels beneath the skin. The

flow of qi can be disturbed by any number of factors such as emotions - anxiety, anger, or grief - as well as poor nutrition, hereditary factors, infections, and trauma. When the qi is unbalanced, illness may occur.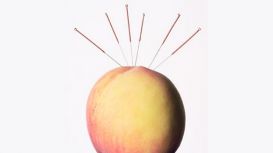 The PhysioEdge Physiotherapy & Sports Injury team has developed on the back of sound clinical practice, providing accurate diagnosis and quick, long-term relief in and around London. In addition, the

team also provides in-house physiotherapy and ergonomic support to a number of businesses in London, including workstation assessment, and set-up.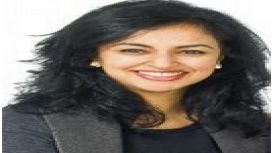 homeopathyandacupuncture.co.uk
Whatever stage you are at, whether experienced in natural and complimentary therapies or this is your first look into it, I would like to share my experiences with you and demonstrate the power of

Homeopathy and Acupuncture. Homeopathy and Acupuncture are completely natural systems of medicine that are safe and have long lasting results.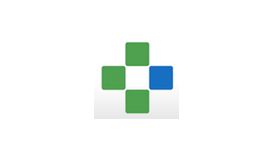 At Temple Pharmacy we have a qualified team of clinicians including, Chiropractor, Pharmacist, Cosmetic Surgeon, Physiotherapist, Podiatrist, Osteopath, Homeopath and complementary therapists. Temple

Clinic works closely with GPs, Local Health Community Trusts and patients to provide integrated clinical and complementary healthcare services. We are committed to the delivery of quality and cost effective care.