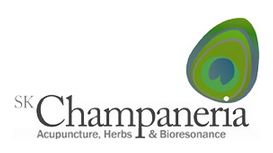 After receiving a postdoctoral degree in biochemistry, I spent several years working on muscular dystrophy and nerve-muscle development in the UK and Canada. With time I also recognized that there was a lot of wisdom behind the traditional time tested healing arts such as herbal medicine, acupuncture and food therapy.
In 1989 I decided I was going to practise natural medicine and I started by attending the Northern College of Acupuncture. Here I qualified in acupuncture and Chinese herbal medicine.
Since then I have attended the Optimal Nutrition Centre courses and regularly go to seminars on nutrition. In 2000 I completed bioresonance therapy training in London with bri-research. I enjoy working with people and continue to enjoy learning new information and techniques.
---
Services
Acupuncture is an ancient therapy from China which involves the insertion of very fine needles at specific acupuncture points on the body. Acupuncture brings balance in the body's energies by strengthening areas that are deficient and draining those areas that have too much energy.
Reviews and Ratings
We do not have any reviews about Champaneria available right now.