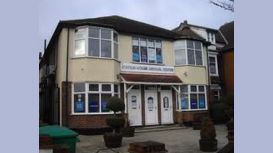 Bernadette Gilder founded Bounce Back Physiotherapy in 2004. She graduated in 1998 from LaTrobe University in Melbourne, Australia with a four year degree in Physiotherapy which included extra electives for ccupational and women's health. Bernie has worked in a wide variety of settings including NHS and private hospitals, sports and women's health clinics.
This has provided her with broad exposure and a wealth of experience in caring for people and helping them become fit and well. Combining a very hands on approach with a holistic view of each person means Bernie can offer complete care: diagnosis, treatment, rehabilitation exercise and preventative advice. As all Physio's must, she continues to educate herself with a variety of courses each year. Health Physiotherapy. She has also been an acupuncturist since 2003.
---
Services
Acupuncture is an ancient discipline that China and Japan have used for hundreds of years as part of their medical model of healthcare.
Western medicine is embracing acupuncture as more good quality research is generated. As para-medical professionals, Physiotherapists should only use techniques that have good evidence behind them. 'Good evidence' means that research has shown a certain technique has a positive benefit and is not simply due to placebo effect (a willing mind producing a positive result).
Acupuncture research shows that it can help relieve pain from back pain, arthritis of the knee, tension headaches, dental pain, nausea and vomiting. Our knowledge of the physiological effects of acupuncture means it can be used to help with pain from any source. This is because one of its mechanisms is to release natural chemicals from the brain to promote relaxation, decrease pain and help with anxiety and poor sleep. These chemicals include endorphins, melatonin and serotonin.
Reviews and Ratings
We do not have any reviews about Bounce Back available right now.