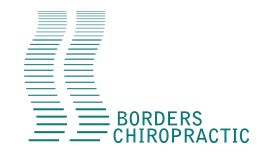 Western medical acupuncture involves the insertion of fine needles into the body; it is an adaptation of Chinese acupuncture using current knowledge of anatomy, physiology and pathology, and the principles of evidence based medicine. Western medical acupunture is principally used by conventional healthcare practitioners and diagnosis is made by conventional medical methods. It acts mainly by stimulating the nervous system and is mainly used to treat musculoskeletal pain, including myofascial trigger point pain.
At Borders Chiropractic, both of our Chiropractors, Pamella Chu and Chris Swaffield offer Western Medical Acupuncture. Pamella and Chris are both members of the British Medical Acupuncture Society (BMAS).
This is not a complete list and many other conditions have been treated with acupuncture. While many people experience the benefits of acupuncture, there will be a minority of patients who do not respond to treatment, so the response cannot be guaranteed.
---
Reviews and Ratings
We do not have any reviews about Borders Chiropractic available right now.