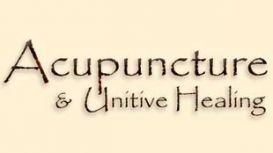 Acupuncture is long recognized as an effective treatment for physical and emotional health. Relied upon in the east for over two thousand years, now widely used in the west, its good reputation and popularity grows.
Acupuncture gets to the root cause of symptoms, helping many people not only find relief to long standing complaints, but also improvements in other areas of their health, for example: better sleep, more energy, greater coping abilities, reduction of minor ailments. Good health and well being is established and maintained helping you to feel better and thereby improving your overall quality of life.
Your first session of acupuncture will comprise of a consultation, allowing you the time you need to discuss your health complaint. This is followed by the treatment. Despite some understandable apprehension for first time acupuncture clients, many are pleasantly surprised to find the treatment extremely relaxing.
---
Reviews and Ratings
We do not have any reviews about Acupuncturist Chorlton. available right now.