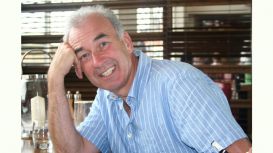 A professional kind and welcoming acupuncture service in the beautiful town of Richmond, dedicated to doing our very best to help you. Specialist in stress related illnesses, fertility and so much more. Always happy to receive calls even if just to chat about acupuncture and its merits, passionate about this remarkable treatment.
Acupuncture has been carried out successfully for over 2000 years and is still mainstream medicine in China and other countries. The procedure is surprisingly painless and uses single use sterile needles Its effectiveness covers a wide range of illnesses from nausea and dental pain to osteoarthritis of the knee.
Modern evidence-based research shows that acupuncture safely treats a wide range of common health problems without the side effects associated with pharmacological treatments and can also offer an effective treatment for pain. By interacting with our nervous system, acupuncture is able to alter brain function and stimulate the body's own healing response. Modern science has measured physiological effects of acupuncture including the body's production of beta endorphins, cortisol etc.
People seek acupuncture treatment for many different reasons. Perhaps you have a specific health condition or maybe you want to enhance your sense of wellbeing, increase your energy or manage your stress levels.
Whatever your reason for choosing acupuncture, the principles of Chinese Medicine mean that the focus of treatment is always tailored to your own particular needs and how your illness is affecting you. Treatment is aimed at the root cause of your condition as well as your main symptoms and this approach can help to resolve your problem on a deeper level which is more likely to avoid a reoccurrence. You may notice other problems resolve as your main health complaint improves.
Contact Details
Acupuncture and Holistic Health
11, Finkle Street Richmond
Richmond, North Yorkshire
DL10 4QA
Get Directions
Show map
---
Services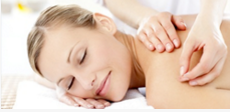 The acupuncture treatment in Richmond lasts 45 to 60 minutes, Dean will ensure that you are comfortable at all times and will involve you entirely. The consultation is very in depth and covers all aspects of your well being. It also involves a traditional pulse and tongue diagnosis which Dean will explain to you.
The acupuncture clinic is conveniently located in the centre of Richmond North Yorkshire. Many patients travel from the surrounding areas of Catterick, Catterick Garrison, Leyburn, Bedale, Barnard Castle and Darlington. Whichever part of North Yorkshire, Durham or Darlington you are travelling from you can be assured of a warm welcome. Although the acupuncture treatment will normally take place at the Richmond clinic, in extenuating circumstances Dean can carry out home visits. Please telephone and ask for details if you are unable to attend the Richmond Clinic.
Reviews and Ratings
We do not have any reviews about Acupuncture and Holistic Health available right now.