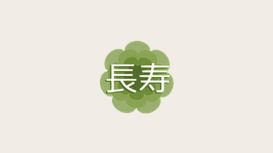 Revive is a London based acupuncture clinic ran by Elena Gerasimova BSc (Hons), LicAc, MBAcC, a qualified and established expert in pain-free (Japanese) Acupuncture and Chinese Herbal Medicine.
Elena offers acupuncture and other ancient techniques, as well as herbal medicine forthe treatment of: Migranes and Headaches, Insomnia and Sleep Disorders, Stress and Hypertension, Chronic Fatigue Syndrome, Depression, Anxiety, Addictions, Common Cold, Sinusitisand Respitory Problem, Painful Joints, Neck and Back Pain, Sciatica, Menstrual Problems, Infertility and Menopausal Symptoms, Fibromylagia, Digestive Problems, Urinary Tract Infections.
Over a decade ago Elena became interested in ancient healing therapies. She travelled to India, Thailand and Japan to explore different healing techniques. Acupuncture and herbal remedies became her passion and led her to gain Bachelor of Science (Hons) degree in Acupuncture and Chinese Medicine from Portsmouth University.
---
Reviews and Ratings
We do not have any reviews about Revive London Acupuncture Clinic available right now.